Quick Neon Signs
Express your creativity and personality with custom designed LED neon signs! Expertly crafted right here in the USA to bring life and energy to your space. Whether for business, home, or as the perfect one-of-a-kind gift for a wedding, anniversary, or party, a custom neon sign is the perfect representation of you. We make it easy to let you harness the power of neon to light up your space. All of our neon signs are gas-less and easy to set up – leaving only one important question for you – where to hang your cool new neon sign!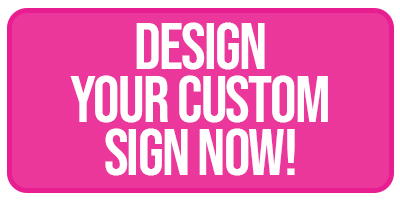 Easy Order | Quick Delivery!
Whether you're awe-struck at one of our trendy neon sign designs or want to create your own masterpiece, Quick Neon Signs makes it easy to order your LED sign, and we get it in your hands faster than anyone! With Quick Neon Signs, we always live up to our name!
Your Own Custom Designs!
You have a vision, we help make it a reality! Our custom neon sign design application makes it easy and fun to create your own work of neon art. Already have a logo, or image idea that you'd like to see shining bright? We can help you make it real!
No Minimum Order Sizes!
We are happy to handle custom designed neon sign orders of absolutely any size! Just want one sign? No problem! Need hundreds? We're right here for you. All of our signs are handmade right here in the USA, and we never discriminate based on order size!