Express your creativity and personality with custom designed LED neon signs! Expertly crafted right here in the USA to bring life and energy to your space. Whether for business, home, or as the perfect one-of-a-kind gift for a wedding, anniversary, or party, a custom neon sign is the perfect representation of you. We make it easy to let you harness the power of neon to light up your space. All of our neon signs are gas-less and easy to set up – leaving only one important question for you – where to hang your cool new neon sign!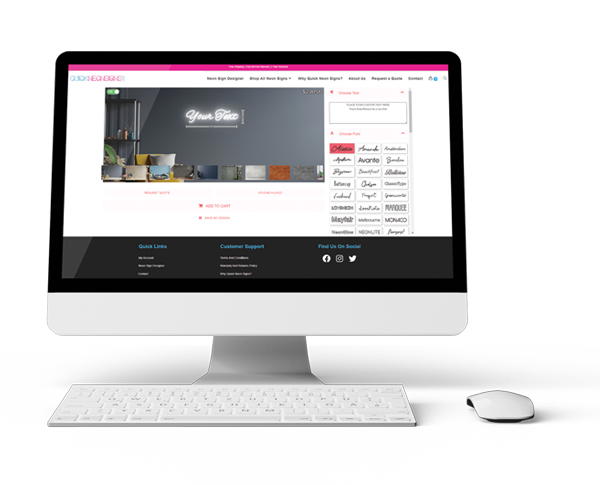 Unleash Your
Creative Side
Embrace your creativity with the Quick Neon Signs Custom Sign Builder! It's never been simpler or easier to create stunning works of neon art from the comfort of your phone, tablet or PC, making it possible to showcase your individuality in all of the brightest ways. Seamlessly submit your order right through the app, and your american made, handcrafted neon sign will be shipped for free to your doorstep in a flash. Get ready to bask in your own creative glow, made all the more custom with a free dimmer controller! What are you waiting for? Flex your creative muscles and design the custom LED sign of your dreams a reality today!
Shop Our Full Collection of Best Selling Neon Signs!
Why Choose Quick Neon Signs
Quick Neon Signs was born in the greatest neon sign city of all time – Las Vegas! We are a team passionate about design and it shows through in every LED sign we ship. The core mission of Quick Neon Signs is to help you, and everyone else, create the neon art that speaks to you, at affordable prices. Every last one of the neon signs for sale at Quick Neon Signs has been handcrafted right here in the USA, and ships with an ironclad two year warranty, and a free dimmer remote is always included! Why wait, create your personalized neon sign today!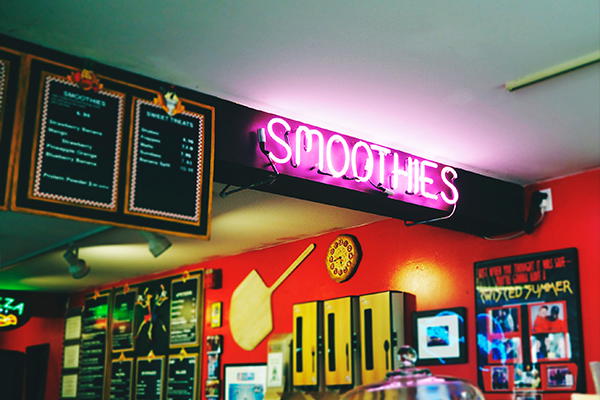 Greet your customers with attractive and trendy LED signs! Whether a branded logo or atmosphere setting decor, Quick Neon Signs is ready to work directly with you to create the brightly lit masterpiece that your customers will talk about! Embrace the social media trend and set up the perfect spot for customers to take Instagram worthy snaps! As a business, you absolutely know the importance of standing out among the crowd. What better way to light up your business space than one-of-a-kind neon signs? Create you own LED sign today, or contact us now to get started!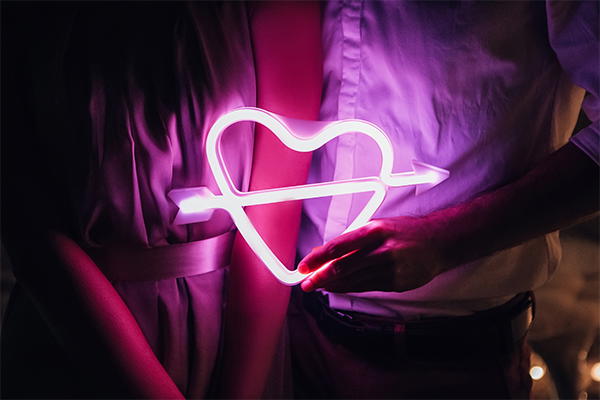 Whether it's a gorgeous neon LED sign for your bedroom, kitchen, den, or living room, or just about anywhere else, Quick Neon Signs is here to deliver!  Your home is a representation of who you, and (literally) nothing is flashier than a neon sign to communicate exactly who you are! Whether a kitchen relection of a passion for food, a throwback beer neon sign for the main cave or bar, or the cute led sign for the child of the home, the design possibilities are endless. Browse our long list of ready to ship signs, or design the custom neon sign of your dreams right now!